Can I talk to other players in Live Casino Chat?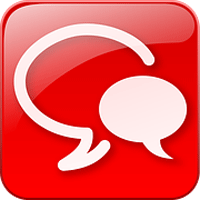 Live Casino Chat is a facility that is offered by most of the live casino software providers.
It's a facility that allows you through the typed word to "chat" directly with the dealer, other players or the Pit Boss. The Dealer will respond in the spoken word to you, but the other players can only respond through the chat window.
The Pit Boss normally has the facility to do both and will often come to the playing window and talk into the camera if he needs to explain anything about the game or issues that may be experienced with the current playing session.
Each Live Casino can choose the chat options they want to offer their players and as a player you can often choose to show your chat to other players or see others players chat.
Live Casino Chat Options
It depends on the casino and what they allow as each can configure the chat interface differently but generally you'll find the following is true:
On dedicated tables you'll normally be able to chat to the dealer and other players and see other players chat.
On general play tables, you'll be able to chat to the dealer but you might not be able to see other players chat and you won't be able to chat to them.
Abusing other players or the dealer is frowned upon and if you do this your session will be terminated. You are expected to behave and be polite, which is not unreasonable, but you will come across other players that criticise your play, especially if your deviate from standard strategy or you just do something plain stupid.  If that happens just switch off chat or ignore the players.