How do you play Live Casino, what do I do?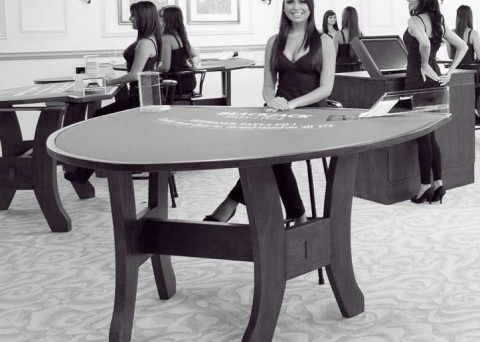 A very good question and if you follow the advice below you won't go far wrong.
9 Easy Steps
1. Choose a Live Casino
Pick a live casino that carries the game or games you want. If you don't have a casino in mind then choose one from my Best Live Casinos list. They are all good live casinos. Don't try and go it alone, I've checked them out and they are all good places to play.
2. Register an Account
You'll need to register an account. If you plan to play live casino for real money then make sure that your details are correct, as incorrect details can be used against you when you want to withdraw and will cause you issues!
3. View the Games
There should be no need to make a deposit at this point if you just want to view the games.  Some of the providers require you to have a balance to even view the games.  If that's the case then move on and find another live casino to play at.
4. Read the Terms & Conditions
Before you go any further read the casinos terms and conditions. Pay particular attention to the bonus section where it describes the wagering requirements and any withdrawal limits. It's not uncommon that live casino games don't qualify for bonuses, so make sure you understand what is being offered.
5. Read the Games Rules
I'm assuming that you're familiar with table games and have played them before. Either way you need to make sure you understand the rules of the game. Do not play anything if you do not understand how to play.  You'll more than likely end up losing all your money.
6. Make a Deposit
If you do want to make a deposit then think carefully about taking any bonuses that are offered as the wagering requirements on live casino games can be very high. I always consider them as play money and I will only take them when I'm testing a new casino out.  In normal play I don't bother as they can restrict your withdrawals if you're lucky enough to win.
7. Practice at a Free Play Live Casino
If there is free play like at Celtic Casino use the free chips to test play all the games.
8. Take your Seat
Taking a seat at a live table is very easy.  You don't have to chat to the dealer or other players; you can just place your bets and play your own game. Make sure you know the rules of play!
9. Enjoy your Game!
Some live casinos require you to confirm your bet once you have placed it.  I often forget to do this. Most software has a setting to auto confirm bets, so search that out in settings and switch it on.
If you're a creature of habit then the Re-bet button comes in handy to repeat the last bet you made for the next hand.
Let's hope you have good luck!
Please read my Verification Docs FAQ to see what may be required for you to make a withdrawal from an online casino.