What is a Live Casino?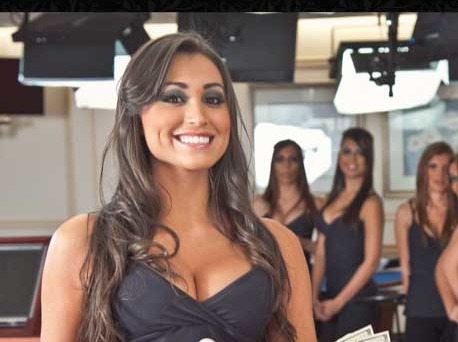 Live Casino games or live dealer games are table games that you can play online that are either streamed from a real land based casino or a purpose built studio.
You play against real dealers using real cards, real roulette wheels and real dice.  Games are played in real time and are available to play on a 24 x 7 basis due to its international popularity and player base.
The games generally play slower than their RNG (Random Number Generator) counterparts, but there are constant initiatives to speed up play, such as Speed Roulette that has 10 seconds between spins.
Software is used to record the bets taken, the cards dealt, the spin of the roulette wheel and the results of each game.
The interface the player uses normally has two views of the table / wheel and has plenty of options available so you can customise it to suit your playing style.  A full history of all bets is recorded and at quite a few of the live casinos there is a sophisticated range of recording equipment that records all play from the dealer and player perspectives.
Live Casinos were primarily developed to give players a playing experience akin to being in a real land based casino and also to counter the arguments that online casino games are fixed. Having real cards with real dealers is a big step in providing integrity to the games.
As a result the take up of live casino amongst table game players has been huge.  The biggest markets in the world are in Asia where trust is paramount when gaming online.
If you're looking for a live casino to play then I've recommended three on my best live casinos page.